Artisanal ice cream and pastry shops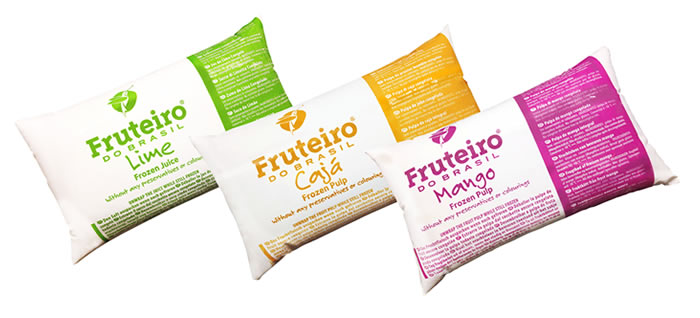 Ice cream makers and pastry chefs use Fruteiro pulp to make ice cream, sorbets, semifreddoes, granitas, sticks, ganache, bavarois, coulis, jellies and jams. Convenient to use, they make the best fresh fruit available for a long time thanks to the low temperature storage.
The professional who chooses Fruteiro pulp has at his disposal 100% natural fruit, without colourings, preservatives or added sugars, with characteristics that are constant over time and identical to those of ripe fruit, picked and processed at the right time.
Together with the taste, aroma and colour typical of the best varieties, Fruteiro's pulps preserve the nutrients and functional substances specific to the fruit.
Fruteiro chooses, selects and processes tropical fruit directly from its origin, in Brazil, with perfect traceability of the raw material and constancy of the varieties of fruit chosen for processing.
Fruteiro pulps are produced in compliance with European quality standards. The plant, specially designed and equipped with state-of-the-art plants made entirely in Italy, is certified according to the standard (FSP).

Packaging sizes dedicated to artisanal ice cream and pastry shops:
Available in 1kg units, packaged in 6kg cartons, Fruteiro's packaging is easily recyclable and has a reduced environmental impact: once the pulp has been extracted, it is compact and easy to dispose of.
Vegan product, lactose free.
Certifications: Kosher, HACCP, GMP.